My name is Darragh Murray, a strategic data analyst and data visualiser who primarily works in the education sector within Australia. Thanks for stopping by my corner of the web.
On this website, you'll find some of my writ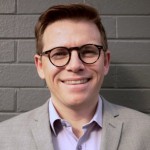 ing about analytics, data visualisation with a particular public policy bent. You'll also find links to my growing portfolio of data visualisation work. 
I generally concentrate on subjects such as:
Strategic data analytics and market intelligence in education, particularly international education.

Issues in international politics and economics that overlap with international education.

Data storytelling as a useful method of exchanging knowledge – mainly using open data.

Older posts relate to my past life as a database developer.
I regularly talk and write about the nexus of education and data and frequently present throughout the world on these topics. I've listed my conference appearances below.
I've worked in several fields before transitioning into international education such as commercial dispute resolution, housing, as well as the public service. I've also been involved in the music industry, being a freelance music journalist as well as a radio producer for local community radio.
You may also note that this website is also the home of the UN Internship F.A.Q. which is now quite out of date considering I interned at the United Nations over a decade ago.
It's merely a guide to help prospective interns on what they might expect should they be lucky enough to intern at UN headquarters in New York. Or at least what it was like back in 2010. 
I have formal tertiary qualifications in information systems, international relations, history and business analytics. I currently work for a leading global education provider and am based in Brisbane, Australia.
Feel free to get in contact if you have any queries related to my professional work or feel like saying g'day.
Cheers!
Darragh
Work experience
Presentations, writing and consulting
I regularly present, write and consult on the topics concerning international education, trends, data visualisations and analytics.
Below is my presentation and publication history.
2020, Presenter, Amplify Now: Virtual Refugee Conference.
2020, Presenter, Tailwinds to headwinds: Emerging trends in Australian international education, StudyAdelaide members event, Adelaide.
2019, Subject Matter Expert, Module 2: Data demystified, IEAA Professional Development.
2019, Presenter,  Data demystified: communicating data with impact , Australian International Education Conference (AIEC), Perth.
2019, Presenter, What are the lead indicators telling us? And what do they mean?  Study Perth Data Hangout, Perth.
2018, Panel member, Blockchain applications for international admission systems: a hypothetical study, AIEC, Sydney.
2018, Presenter, Peering into the petri dish: Queensland and Australian international education in 2017, IETU Data Hangout, Brisbane
2017, Author, The Data Game: Building analytics capability in international education, IEAA Vista Magazine, Summer 2017 Edition.
2017, Presenter, Demystifying data: unlocking the value of data-driven decision-making, AIEC, Hobart.
2017, Presenter, Getting started in the data game, New Zealand International Education Conference, Auckland.
2016, Panel member, Big data, big insight and international education, AIEC, Melbourne.
2016, Presenter, Mine craft: A primer on turning raw data into predictive insight, IEAA marketing special interest group, Brisbane.
2015, Presenter, The devil is in the data: Empowering international higher education through business analytics, AIEC, Adelaide.
Formal qualifications
Master of International Studies, University of Queensland, 2010.
Graduate Diploma of Business Analytics, Deakin University, 2017.
Bachelor Information Technology/Bachelor of Arts, University of Queensland, 2003.
Bachelor of Arts (History, honours) , University of Queensland, 2007.
Accredited Tableau Desktop Specialist, 2019.